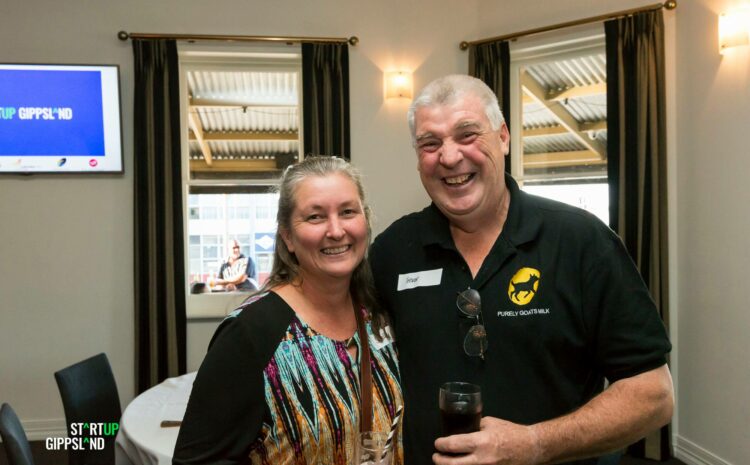 by Shelly Gatt & Trevor Waterston, startup founders from Baw Baw
GOATS MILK SOAPS AND SKINCARE FARM-MADE IN GIPPSLAND
Our Philosophy
What can we say? We have a passion for Beautiful SOAP & Beautiful GOATS…
Actually we think it's more like an obsession – for creating natural soaps and skincare products using Farm Fresh Goats Milk from our very own well-loved Dairy Goats.
Purely Goats Milk startup is a subscription-based goat milk skincare products catering for the premium market.
The health benefits we have experienced personally by bringing fresh Goats Milk into our lives has been life changing – both internal and external and has become the reason we started our journey creating Purely Goats Milk.
Watch Shelly & Trevor's Startup Gippsland Pitch
Ready to get involved as a Mentor, Sponsor, Partner or a Participant?
Drop us a line today and subscribe to the Startup Gippsland Program announcements.