Helen O'Brien, mentor's reflection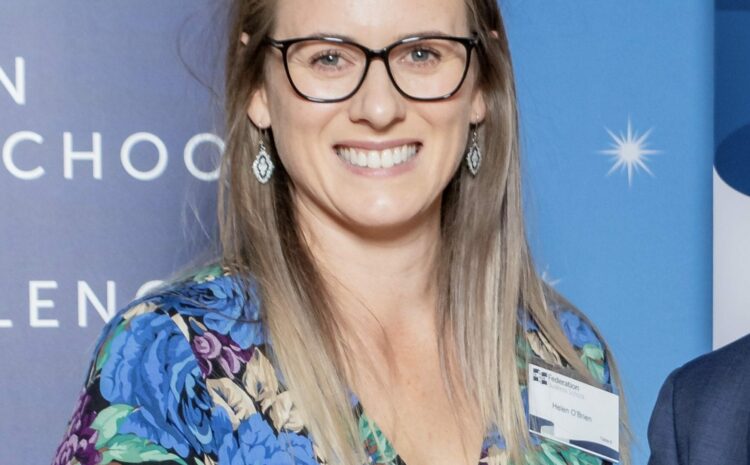 Mentor's Reflection
By Helen O'Brien, Startup Gippsland mentor
STARTUP GIPPSLAND PROGRAM MENTORS ARE COMMITTED TO TAKING YOUR STARTUP TO THE NEXT LEVEL. THEY HAVE ALL BEEN THERE BEFORE AND THROUGH THEIR EXPERIENCE, THEY HELP OUR STARTUPS TO OPTIMISE THEIR EXPERIENCE WITH THE PROGRAM.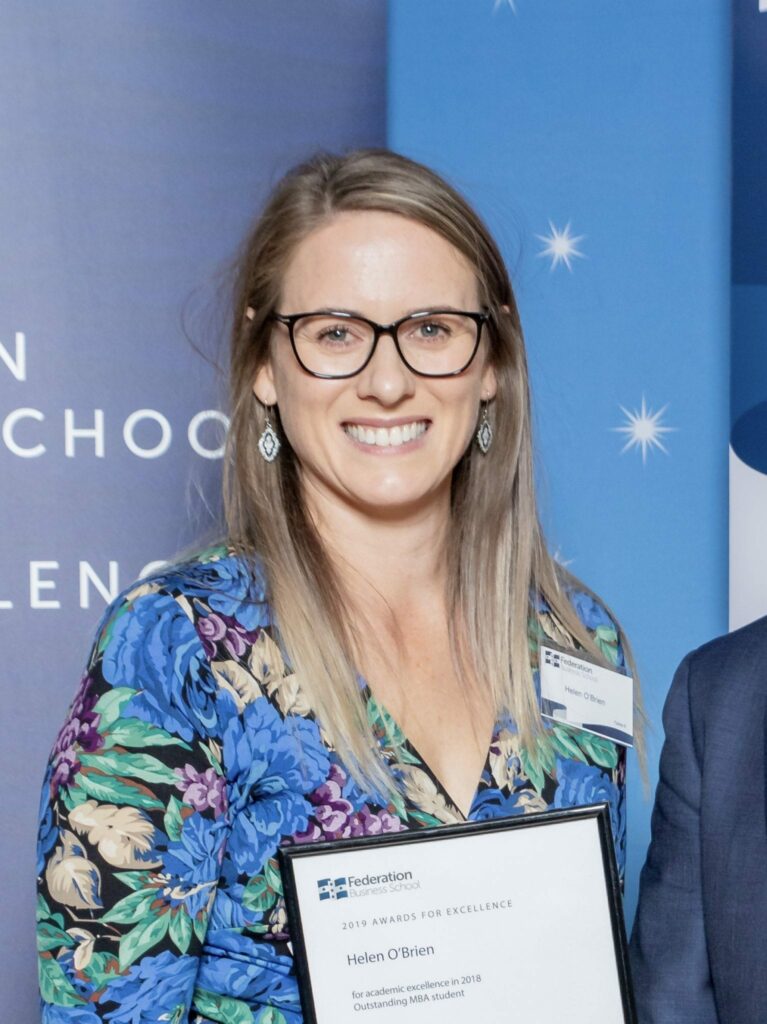 Photo: Jakub Fabijanski
Helen O'Brien, Program Mentor 2019

Helen has worked across various public and private organisations in leadership, policy writing and stakeholder engagement and is currently the Parliamentary Adviser with Parliament of Victoria. Recently completed a Masters Business Administration. Helen has over 10 years experience in government relations and can assist startups to form strong strategic relationships with government at all levels. Proud Gippslandian.
Helen has a strong business background, demonstrated by her MBA and HR qualifications. This diverse experience allows her to be well paced between startups and government to enable shared value.
"I was interested in being a part of the Startup Gippsland (SUG) program from a dual perspective; as someone who has studied the positive economic impact that comes from cultivating and promoting a healthy startup ecosystem; and, as someone who regularly comes into contact with founders in the Latrobe Valley area who seek advice, support and information about getting started with their business dream."
I was initially reticent though; would this program really provide benefits to our local aspirational businesses? Would it help them succeed and thrive in such a short period of time? Could we see meaningful connections and relationships formed? What outcomes could be achieved… and…would we see unicorns?
Well, it's too early to say about a unicorn (or is it??), but on all accounts, the program has achieved incredible results, which is credit to the four Councils and to Elena's team at GippsTech who orchestrated the entire program.  Congratulations must go to the foresight and future vision for this ambitious and untested initiative. My initial hesitancy was rooted in fear: I didn't want to see these businesses let down. I shouldn't have been fearful.
Anyways… start at the start. The start of my SUG experience was really at the launch night, where attendee's met each other, and got know a little bit about the ambassadors for the program and their journey with their own startup babies. These local founders sharing these experiences was a powerful way to commence the program, and it plotted out a successful path for the 46 finalists as they began their 12-week journey.
I was very lucky to be paired up with two insanely clever and fun mentee's who ensured that the experience was inspirational and engaging!
As a mentor, part of the role was catching up each week with your mentee to discuss their weekly Masterclass and topic, and assist with fleshing out details and actions to pursue.  These weekly meetings were a highlight for me – and, as I have come to know many other mentors, this was a shared experience.  Bearing witness to the personal growth, increased business acumen and formulation of solid plans over the three months was nothing short of miraculous. The mentee's knew very clearly where exactly they wanted their startup to be – SUG gave them the vehicle to get themselves there.
These weekly discussions often strayed far from topic, (may have regularly included wine) and so, in this delightful way we became friends. These mentee's trusted me with their vision for their business, with their ideas and hopes. They were honest, they were unsure, and they were generous in allowing me to be a part of their incredible learning – I'll be forever grateful to them for that. At one stage in the 12 week program one asked me what I was getting out of all of this and I said that the mentor's gift is seeing their mentee succeed and grow: none of us signed up for anything more than the warm and fuzzy feeling you get from helping somebody. But I think I'd like to revise this answer. Now that I know how SUG allowed us to come together and meet like-minded people in the local area, I'd say that the benefit to me was having the chance to meet such good new friends.
I also found the regular SUG meet-up sessions a terrific way to network with other mentors and business owners and this ensured that the mentee's got interaction with each other and other mentors. The activities within were well thought out to add value and impact to the founders capabilities and forward planning. 
But the pinnacle, of course, was the pitch night.  Being closely involved, you had a heightened awareness of what intense pressure the pitch night provided – not from other sources, but to the individual mentee's for themselves. This was in some cases, the first time that they had spoken publically about their business.  Watching them glow on stage in a culmination of all their hard work and time, was the most fitting finale to the 3 months. I was so happy for each and every participant as they delivered their pitch.
And I watched in awe as the participants let their fear go.  And I let my fear go, too – SUG didn't let them down, not at all. It raised them up.
So let's support each other and cultivate this incredible ecosystem that is only just starting to simmer away. We're all country people and country people will always support and lift each other up; it's our superpower! Let's keep this momentum SUG created going and elevate our startups to achieve and encourage other founders to foster their ideas and creativity!
In summary, the Startup Gippsland inaugural program was an amazing experience to be a part of, and I am truly grateful. Especially to my incredible mentee's – now friends, and to Elena, Steph, Anthony, Aldona and the entire SUG team that made it an inspiring and positive journey.  GO GIPPSLAND!
What Helen said about her mentoring experience
"I was very lucky to be paired up with two insanely clever and fun mentee's who ensured that the experience was inspirational and engaging!"
"I watched in awe as the participants let their fear go.  And I let my fear go, too – Startup Gippsland didn't let them down, not at all. It raised them up."
Helen's Mentees were…
Watch STARTUP GIPPSLAND Program Highlights
Ready to join as a Mentor, Participant or a Sponsor?
Drop us a line today and subscribe to the Program announcements below