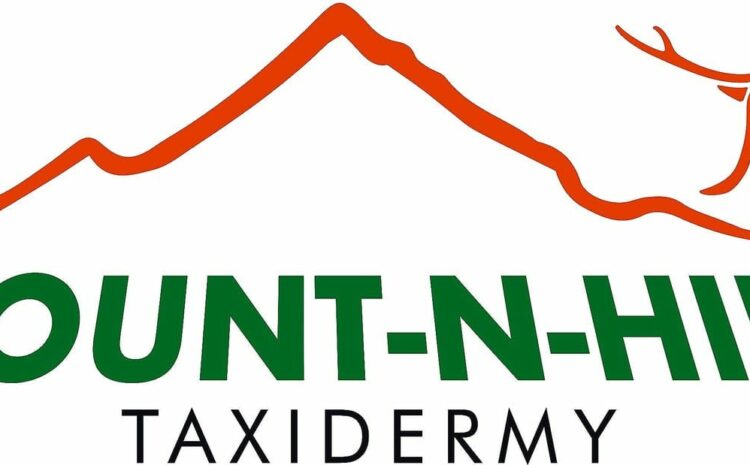 By Craig and Janet Robertson, Sale VIC
Family-owned business, producing quality taxidermy and tanning products in Gippsland
Photo: Jakub Fabijanski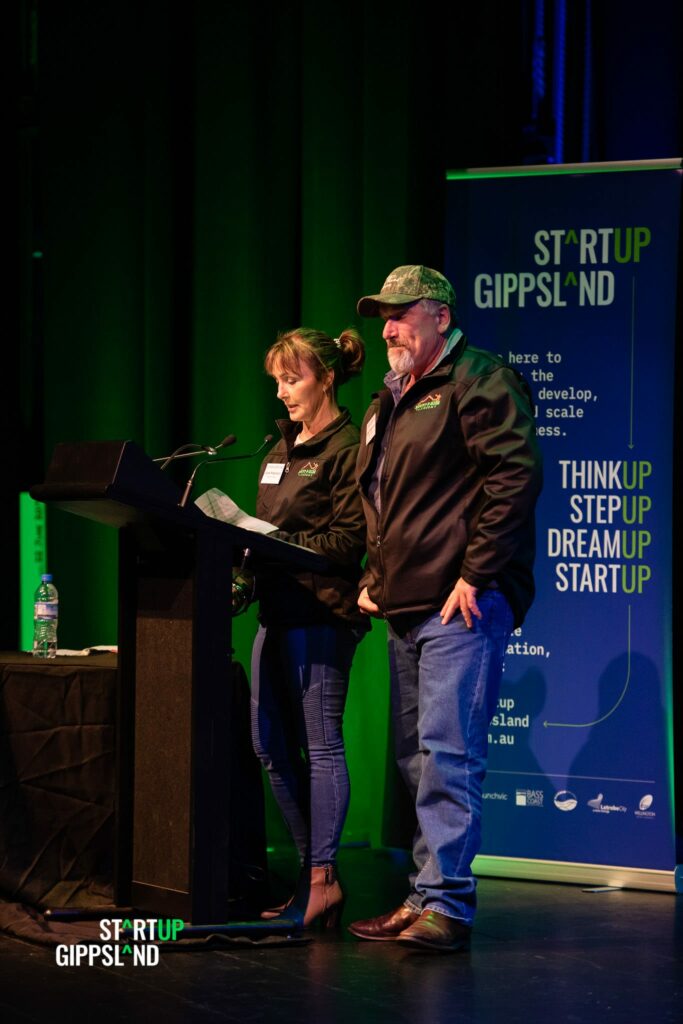 Photo: Jakub Fabijanski
Craig and Janet Robertson have launched Mount n Hide after Craig's continual experience of lengthy times to have capes done within the taxidermy industry. For himself and many others he knew. "Mount n Hide" delivers quality results with quick turnaround times for all and any tanning and taxidermy projects.". Janet explains to us what it was like to take her already existing business through the 12 week Startup Gippsland program.
Startup Gippsland: Let's get to it! How did you learn about Startup Gippsland and what was your first thought about it?
Janet: We came across Startup Gippsland via the Business Connect site (I think). Such a long time ago now. My first thoughts was that we needed any help we could get as we were stuck and treading water trying to work out how to proceed.
Startup Gippsland: Why did you want to join the program? What was the problem you were trying to solve?
Janet: We needed help to take the next step. Though we knew where we wanted to go with the business we were anxious about taking the next step as it was a big one. We were solving the lengthy times it takes to have capes and hides tanned within the taxidermy industry.
Startup Gippsland: What was your experience like in the 12 weeks of the program? 
Janet: From the outset Steph made us all feel so welcome. Not question or answer was stupid and I felt so comfortable around our cohort swapping stories and jumping outside my comfort zone into speaking to a group. Our group was diverse in many ways which I feel made it so much more interesting. The entire 12 weeks was nothing short of awesome. Each Monday night I was eager to get there and ultimately anything else that came up was rain-checked if it was on a Monday night. The information and experience behind this program gave Craig and I the confidence to really push forward. We can see our vision clearly now which I know wouldn't have happened without Steph, Elena and their amazing crew. The first week I remember thinking this is going to be a-lot of work but happy to do it to make our business successful. The last week was a bit sad as it was like saying goodbye to family.
Startup Gippsland: What are the biggest benefits of you undertaking the program? Can you provide an example of how it worked for you?
Janet: The biggest benefits for us was the expertise around so many areas we weren't familiar with. Social media, Lean, Value Propositions, Marketing amongst a few. These were all delivered by people with huge experience in each field often with a life story behind it. This resonated with us as these successful business people were like us once upon a time.
Startup Gippsland: Have you discovered new or different users for your product/service, compared with original expectations? Are you still pursuing your original startup idea? 
Janet: We have discovered that the tanning was one part of the big picture. Craig has become invested in the taxidermy side of the business now and our offering of being "a one-stop shop" for taxidermy has been of interest to many. We have the same name and our website is www.mountnhide.com.au
Startup Gippsland: What was your biggest success after undertaking the program? Personal or professional (or both)! 
Janet: Our biggest success is our confidence in what we are doing. Craig is getting orders now through word of mouth and is happy to take it slow until after he completes a 9 week taxidermy course in the USA in January 2020. After the course we will add another element of our business plan.
Startup Gippsland: what was the most important skill you've learnt, and a realisation you've had during/after the program?
Janet: The number one skill we have learnt is the confidence to realise our business can (and will) be more than a part-time business in our shed. We have learnt confidence, resilience and the ability to seek out help.
Testimonials
"We found a lot of comfort in the cohort, it was like a family, knowing that there were others going through tough times, and we're not the only ones feeling it."
"The biggest benefits for us was the expertise around so many areas we weren't familiar with. Social media, Lean, Value Propositions, Marketing amongst a few."
Their mentor was…
Darren Hotchkin
Watch Mount n Hide's Pitch
Ready to get involved as a Mentor, Sponsor, Partner or a Participant?
Drop us a line today and subscribe to the Startup Gippsland Program announcements.