Turn ideas into products that audiences love
Product development is at the core of any successful business. It's the process required to deliver a new product, or improve an existing product for your customers. A clear product development process enables you to learn from your customers in the early stages of development to ensure long term success for your products and your brand. 
Don't get stuck in the trap of creating a product that no-one wants to buy!
The biggest mistake founders make when it comes to product development is building the wrong thing! Sure, you may have a great idea, but in order to create a profitable product, it's important to answer some of those important question marks you may have: Is this the right business model for my product? Do customers actually want this product? And, will my strategy to get my product to market really work? 
By answering these questions, you can reduce your risk, and avoid costly mistakes that can come with developing a product. 
So, what does the product development process look like?
Identify a market opportunity. Ask yourself the following questions: Is your idea worth pursuing? Is there a viable business model around this idea? Do you customers need this product as a solution to their problems? Anyone can have a great idea, but you need to be able to execute your idea, and create profit!
Research market and user needs. Once you have established that your idea is viable, it's important to take the time to do your research. More information can be found in our blog, How to validate your business idea.   
Design the product. A well designed product is something that your customers come back to frequently, or tell their friends and family about! There are 3 important elements of product design: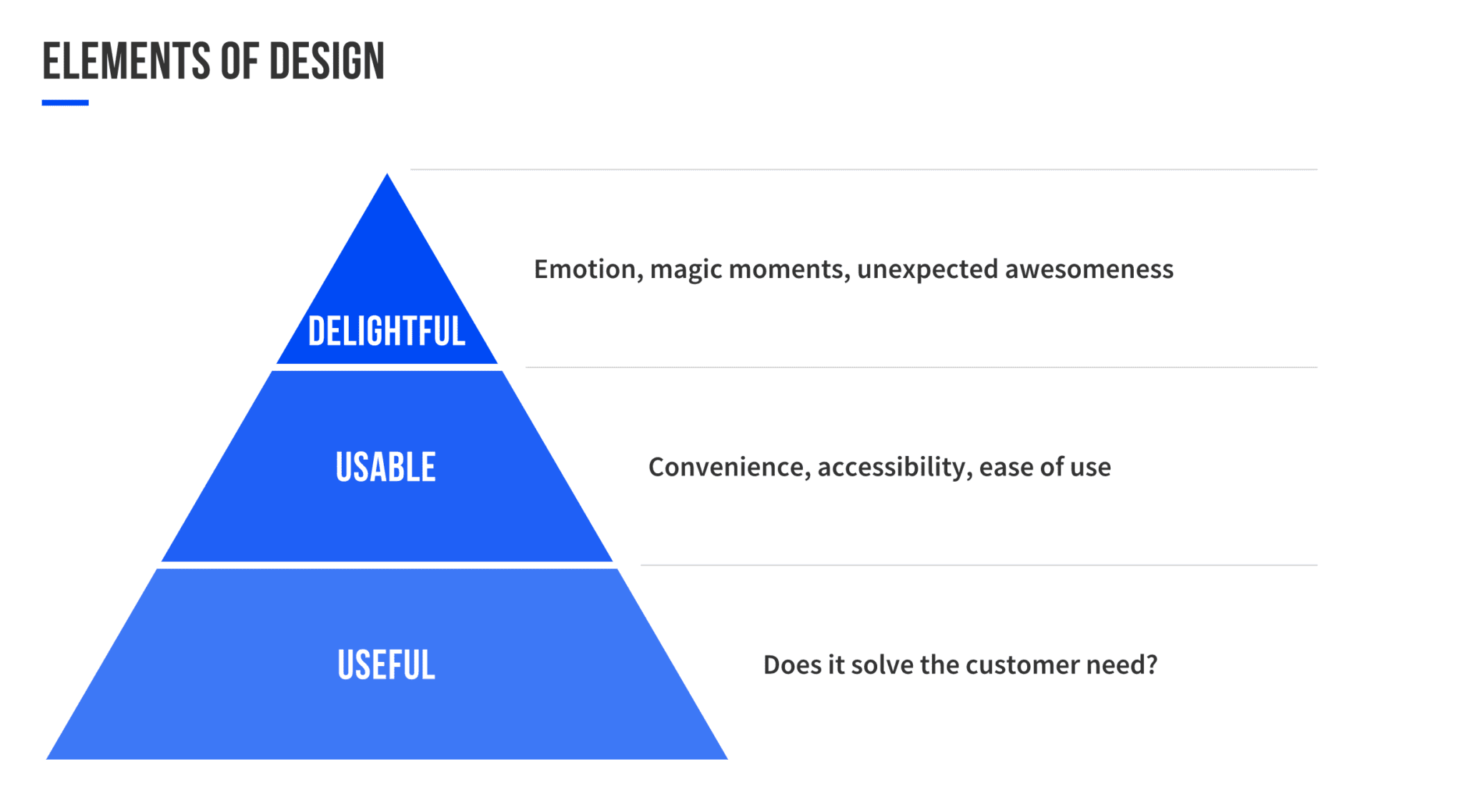 Delightful – the emotional element of the product
Useable – the convenience and ease of use of the product
Useful – does the product solve the customer's needs? 
Make the product. Prototyping and testing is crucial when creating your product. Some manufacturers will require minimum orders of 1000 pieces, so create a minimum viable product (MVP) yourself first, and test it out on your customers to ensure there are no changes needed in your design before submitting a costly order. Another example of this is to create your own website landing page using a platform such as Squarespace as your prototype, before forking out thousands on a website developer. Developing  prototypes of your product will allow you to spend time on user research, so you can make adjustments along the way.
Bring the product to market. There are many considerations to make when launching your product to the market. You need branding and logos, packaging, labels or instructions, and to determine your sales channels, funnels, and marketing strategy and assets required to help you to sell your product! This can feel really overwhelming as there are so many things to tick off your list! Try to focus on what's most important for your product, and your industry. 
Continue development post-launch. You should always launch your product first as a minimum viable product (MVP), (yes, even large companies such as Google do this!). You can always add additional features and make changes to your product down the track as you gain valuable feedback from your product users. 
Product development success has been shown to be closely correlated with how much time is spent on your product design and customer feedback. It's important to develop clear metrics for success — how do you know that your product is succeeding in the marketplace? By continuing to measure these metrics, you will gain a clear indication on whether your product is helping to solve your customers needs effectively. This will go a long way in helping your brand succeed long term! 
If you're interested in learning more about Startup Gippsland and how we can help you build and scale your business, be sure to take a look at our website.