Startup Infographic 
How to make your Startup Gippsland Application stand out from the crowd? Identify the core problem that your business idea is solving. Get outside of your comfort zone and build the business of your dreams! How to describe your startup idea? Check out our infographic.
Applications for the 2020 Program close on June 5th. Apply Now!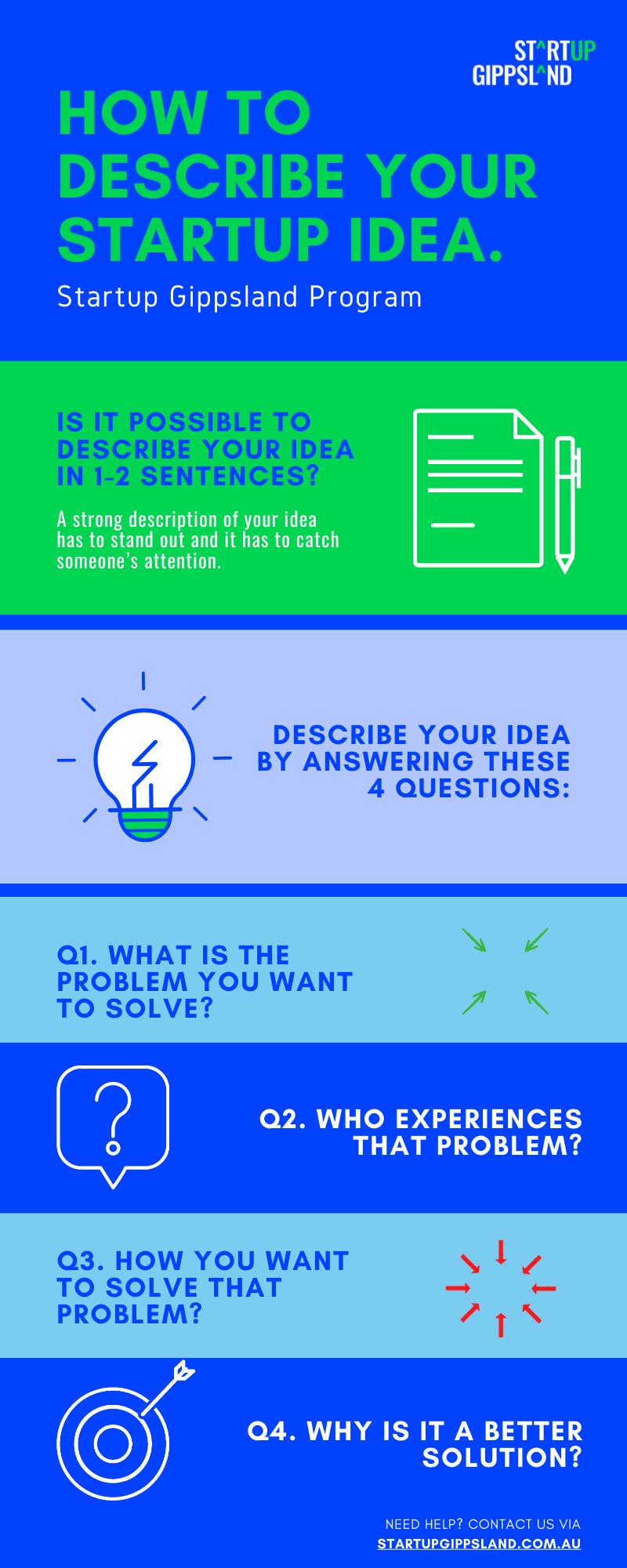 ---
Apply Now.
Applications for the Startup Gippsland Incubator Program are now open. 
If you have an idea, or are in the early stages of your business with a goal to scale to both national and international markets, then apply now. Through this tough time, you can innovate!