Innovation in a Crisis: with Tegan McKay from The Mindful Hub

For Tegan McKay, provisional psychologist and founder of The Mindful Hub, she knows all too well the implication the current COVID-19 crisis can have on the wellbeing and mental health of communities, particularly those in rural settings. 
She launched her business as a result of participating in the 2019 Startup Gippsland program, as a way to provide online psychology services and appointments to those in need. From an early age, Tegan saw the divide in the level and quality of services offered to rural communities, compared to those in the city. Whilst suffering from a childhood disease, Tegan would frequently travel a 5 hour round trip to most appointments, which were located in the city, and it was here she realised the difference in medical care.
Whilst health and wellbeing have always been a focus for her, Tegan began her career as a remedial massage therapist, and through conversations with her clients, she could see the demand for psychology and access to these services in a rural area. 
"There is a big divide in the number of psychologists in the country, compared to the city. Of what we do have, many of them are booked out weeks or months in advance, so I wanted to create a business which would ease the burden of waiting lists.

The statistics of mental health are higher in the country, and the lack of availability can be detrimental to an individual."
Tegan knew that providing an online business platform, such as The Mindful Hub would be beneficial to the wider community; and with the motivation of wanting to create a work-life balance for her young family, the idea was born.
The Mindful Hub has been an innovative business idea from the beginning, taking a traditional face to face business model and utilising it on an online platform. In response to the Coronavirus pandemic, it is likely that other allied health and counselling businesses will follow suit long term.
The Mindful Hub provides flexibility to both practitioners and clients. For practitioners who otherwise would struggle in the face to face demands of a traditional model, such as parents, or stay at home mums, The Mindful Hub provides them with a working environment where they can pick the hours of their choosing, and work from the comfort of their own home.
For clients, they can seek help without the need to travel to appointments or leave their safe space. "A safe space could be home, or the office, and the online model helps people who are time poor, and those who struggle to leave the house – whether that is from stigma or related to their anxiety symptoms", says Tegan. 
This flexibility allows clients to book appointments after hours or during the day, which reduces the fight they have with their schedules to take time off work, or fill their whole lunch break with travel to and from their appointment.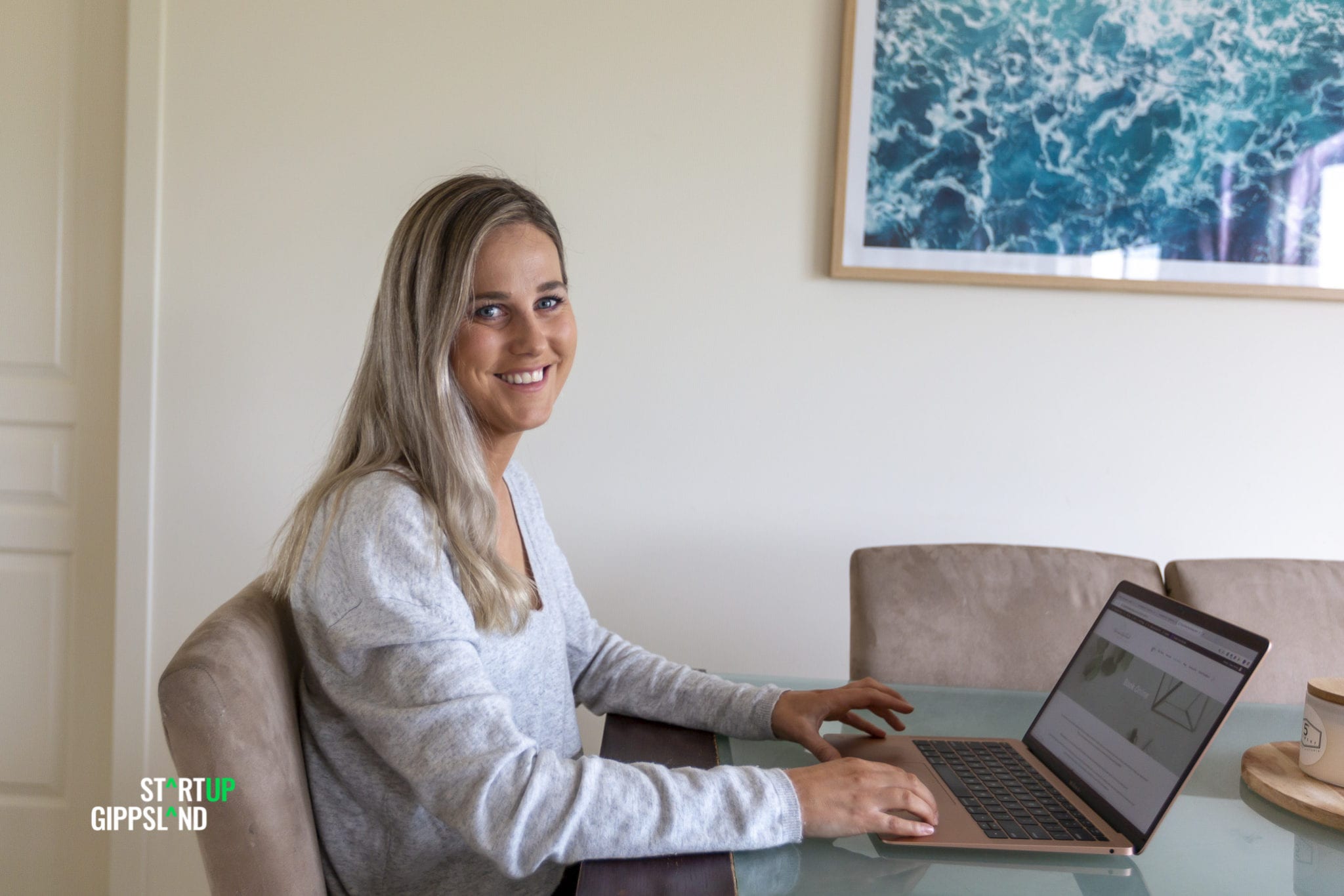 While already offering an online service, Tegan has seen her business grow in demand as a result of the current crisis. Through it all, the values of The Mindful Hub have remained true, as Tegan has other practitioners available if the business finds itself in a position where appointments are fully booked. 
"I feel proud to be able to offer these services, especially in these uncertain times; and having additional psychologists available to fill the needs of the community should a waiting list occur, is really important to me." 
As a business owner, Tegan understands the guilt that can be felt, particularly while juggling other commitments or a family. While many business owners and employers may be struggling through this time due to uncertainty or having to adapt quickly, Tegan's greatest advice is to detach and let go from negative thoughts. 
"Our thoughts are not facts. We can have thousands of thoughts come in, but get stuck on one negative one. My advice is to acknowledge it, be Ok with it, and work out a solution from there." 
Throughout it all, Tegan can help to remind us we can be mindful through this time, because everyone is in this situation together. And whilst there are a lot of things we cannot control right now, there are plenty of things we do still have control over. "Lean in to your support systems, connect with your family and friends over a phone call or video call, and remember to utilise the platforms out there, such as 24 hour hotlines, if you feel as though you are struggling through this time", she says.
After completing the 2019 Startup Gippsland Program, Tegan was accepted into Monash University's Generator Program where she was one of 12 selected out of 150 applicants. The program gave her the opportunity to be mentored by some of Australia's best startup founders, and she secured $10,000 of equity-free funding to assist her business. "If it wasn't for Startup Gippsland, I would never have known about the Generator Program", she says. 
Tegan has also teamed up with another business to conduct face to face workshops in Gippsland, and they have since launched their podcast "Strong Minds Club" to discuss mental health and strong mindsets with people from all walks of life. 
---
Apply Now.
Applications for the Startup Gippsland Incubator Program are now open. 
If you have an idea, or are in the early stages of your business with a goal to scale to both national and international markets, then apply now. Through this tough time, you can innovate!