Innovation in a Crisis: with Laura Eddington from Little Bumble Reusable Food Wraps


It may be hard to imagine, but food wastage makes up for $10 billion dollars each year in Australia alone; which equates to approximately $1,200 annually per household.
For Laura Eddington, founder of Little Bumble Food Wraps, her business journey began 3 years ago as a way to reduce food wastage in her own home. After struggling to find a suitable beeswax food wrap in the market, she put her studies to use and set about to develop her own. Since starting her business, Laura has seen great success in creating a product that sees avocados and bread stay fresh for 2 weeks, and leafy greens remain fresh for up to 4 weeks.
While the population scrambles through the supermarkets and greengrocers to provide for their families amongst the COVID-19 crisis, Little Bumble has seen a growth in demand and opportunity within the marketplace. The Little Bumble food wraps have the ability to provide comfort and assurance for families through this difficult time, by helping to reduce food wastage and save on monthly grocery bills. 
"We have entered a time where food security is on the minds of many people. As we navigate a time of chaos and uncertainty, we still have mouths to feed, so keeping our food fresh and reducing wastage is of great importance."
For Laura, a substantial percentage of her revenue stream was in the weekly community markets she would attend with her team. "We have seen ourselves in a situation where we have lost the ability to have direct contact with our customers; and it became apparent that we needed to pivot and adapt, and do so quickly", Laura says. "Being agile and quick on our feet makes a big difference in not only surviving a crisis, but thriving."
Laura pays credit to her experience and skills built during her time in the 2019 Startup Gippsland program, which has allowed her to think quickly and innovate, whilst feeling confident in utilising technology to do so. Little Bumble made some significant changes to their business after the first week of the government's response to COVID-19. 
"It was important for us to have a strong connection with our customers online, while still providing the same level of service and support. The only difference now is we are engaging with our customers from the comfort and safety of our own homes", Laura says. 
The team at Little Bumble have not only prioritised the support to their customers, but to each other, having leaned into Zoom and technology to continue to stay motivated while they work from home. In their own quirky way using the virtual backgrounds that Zoom has on offer, Laura and the team could place themselves in their "factory" to provide a sense of normality through this crisis. 
Laura has been able to make some very quick, and very effective innovations in Little Bumble to remain relevant and connected to their customers. 
The first of these was to create a monthly Little Bumble Food Wraps Subscription. This subscription sends out new and exciting wraps to their customers each month, for the price of a single cup of coffee each fortnight. 
"As household budgets have been revised, and food is more precious than ever, this subscription model is an easy way to save on household spending whilst conveniently growing your wrap collection to help foods last the distance", Laura states. 
The second pivot in the Little Bumble business saw Laura offer her face-to-face DIY Wrap Masterclasses online via Zoom. These classes are interactive and informative to educate people about how they can make their own wraps at home, whilst using the Little Bumble signature DIY wrap blend. 
"Educating the community is our passion and we want to support them as much as possible through this time, so we are thrilled to continue to run our classes online." 
As an advocate for markets herself, Laura has also been exploring the potential of virtual Gippsland markets offered to the wider community. There has been a rise in virtual markets across the area, as a way to offer help to people within the community who rely on markets as their sole source of income. "For a lot of stallholders right now, this is their only option to provide them with an income", says Laura. "It's so important to create a platform where people can browse through products and offerings, and still get involved to create a market vibe to support and connect with one another". 
Throughout the crisis and need for innovation during this difficult time, Laura has been able to think up creative solutions to solve her problems, and will continue to provide these offerings even after the pandemic has come to a close. The online connection to her audience is just as important as her face-to-face offerings, as it allows her to expand her networks and provide education and support across new regions and communities. 
"My advice to businesses at this time is to think about what you can offer your customers, given sudden financial and lifestyle changes. Come up with creative ways to develop a unique strategy to show your customers that you care, and that you can make a difference when it counts!" 
Laura reminds us all to utilise technology, and embrace new ideas and innovation so that we can continue to support and provide services to our customers both now, and into the future.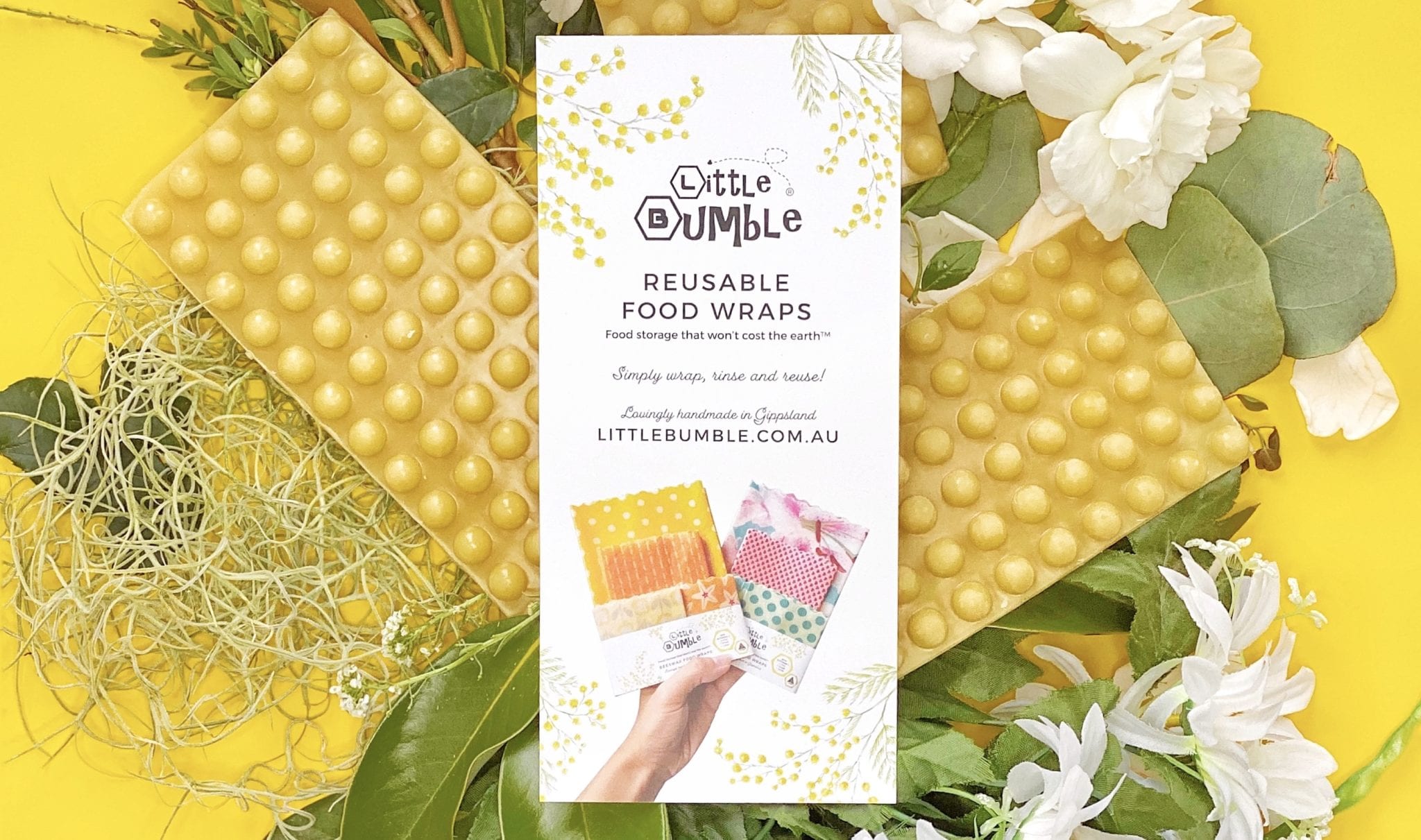 ---
Apply Now.
Applications for the Startup Gippsland Incubator Program are now open. 
If you have an idea, or are in the early stages of your business with a goal to scale to both national and international markets, then apply now. Through this tough time, you can innovate!