Innovation in a Crisis: With Annebelle van Tongeren from Fern & Frost 
It's hard not to feel impacted or worried in light of the current COVID-19 pandemic. However, Annebelle van Tongeren, yoga instructor and founder of "Fern & Frost" speaks in a way that could calm any chaotic mind. 
You see, for Annebelle, these current feelings dredged up by the virus are unfortunately all too familiar. 
After experiencing a sudden and rapid burnout in 2013 and 2014 from working in a high-stress corporate career, she was forced to innovate and pivot the way in which she both worked, and operated. 
And so, in a time where Annebelle felt lost, unsure of who she was, and unclear as to what was ahead, she decided to turn her attention to yoga, and the activities which would help her find resilience and strength. 
The idea for creating a startup business, Fern & Frost, came about as a result of learning the hard way just what it meant to look after yourself. Annebelle had created products to assist her in calming down, managing stress, and creating positive rituals; and she wanted to make these accessible to all. 
She says, "Fern & Frost is all about helping people settle down, calm down, and manage stressors. We need to be accepting of the fact that we live in a world where we can't control very much; but what we can control is how we respond to the stress in our lives". 
From her own experience with burnout, and not knowing who she was or what she could offer, Annebelle understands the feelings we are currently experiencing as a result of the COVID-19 crisis. And whilst the circumstances are different, they still bring about feelings of uncertainty, instability, and are causing dramatic changes to all our lives. 
However, through resilience and innovation, Annebelle believes that this is the time to bring your business idea to fruition, and to reinvent yourself. 
"This is a time right now for businesses to reinvent themselves. Work out what you have that is special and unique, and offer it in a heartfelt way. People need support and resources to carry them through this time, and you could have exactly what they are looking for." 
Annebelle is no stranger to reinventing herself. In light of the current crisis, she is now offering virtual yoga and meditation to support both her clients, and Fern & Frost customers. 
She says, "We have to respond to changes that are happening to us, while still keeping clear on the core focus of our business and its values. This is the difference between the people who drown in this situation, and the people who swim and survive it!". 
Annabelle has very recently utilised technology in an impactful way – by both surviving in her business and pivoting as needed, but also by supporting those who are feeling insecure and fearful of the current situation. 
She has developed a podcast for Fern & Frost through the skills and confidence she acquired in the 2019 Startup Gippsland program. She has also launched virtual yoga classes to replace her face-to-face classes; run through a private Facebook group with a three-month membership option. Not only has this assisted her in continuing to run her business, but it has also allowed her to grow and evolve, cross-promote, and tap into communities and areas which previously she couldn't due to having only a face-to-face offering. 
Annebelle believes that as business owners, we can use technology, social media, and design tools to pivot and adapt in situations to allow the people we already serve to feel a sense of safety and familiarity. 
"Our sense of normal is ever-changing, but you can use technology to direct traffic to your business, and you can assist your customers and clients in feeling a sense of community. This is a really important skill to have right now." 
The current situation regarding COVID-19 has taught Annebelle just how impactful technology and innovation can be for her business. As a result, she will continue to run virtual classes even after this pandemic has come to an end; and she says, "When we return to normal, this will all be our new normal; so we should welcome the opportunities for giving and serving online". 
"We are a lot more creative and resilient than we ever give ourselves credit for, so it's time to tap into that resource!".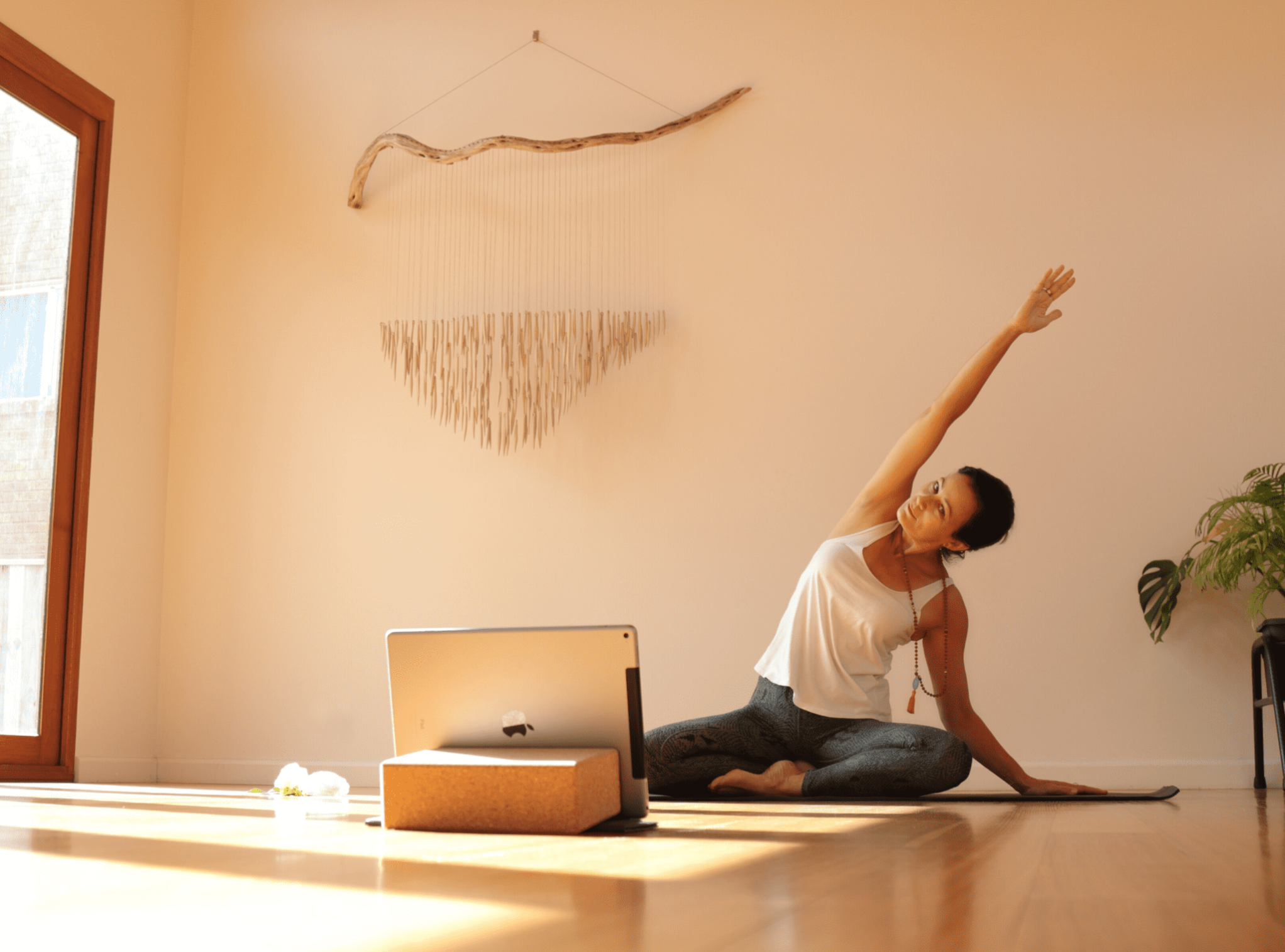 ---
Apply Now.
Applications for the Startup Gippsland Incubator Program are now open. 
If you have an idea, or are in the early stages of your business with a goal to scale to both national and international markets, then apply now. Through this tough time, you can innovate!