Lean Canvas Methodology
If you're starting a new business, many people will advise you to complete a business plan. Now, don't get me wrong, business plans are great. They help you think out all of the important aspects of your business such as what your market is, who your competitors are, your start-up costs and your financial projections. The challenge with business plans are that they can take a long time to complete, and at best, much of the information you fill it with will be a guess.
As a startup, time is one of your most valuable resources and speed of learning is the aim of the game. So an alternative way to think through your business is to complete a Lean Canvas – a short, snappy one-page version of a business plan. Instead of taking you a month to complete, you can answer many of the big questions you need to think about in a matter of minutes.
Lean Canvas template
In a nutshell, the Lean Canvas is a template made up of 9 boxes, each with a key question about your business that you should answer:
What problem are you solving with your business?

What is your solution to solve this problem?

What is your unique value proposition? What value are you creating for your customers?

Who is your primary customer?

What channels will you use to sell your solution? How will you get your solution into your customer's hands?

What is your competitive advantage? What will make you win over your competitors?

What are your biggest costs?

What are your revenue streams? How will you make money?

What key metrics will you measure that will tell you how your business is going?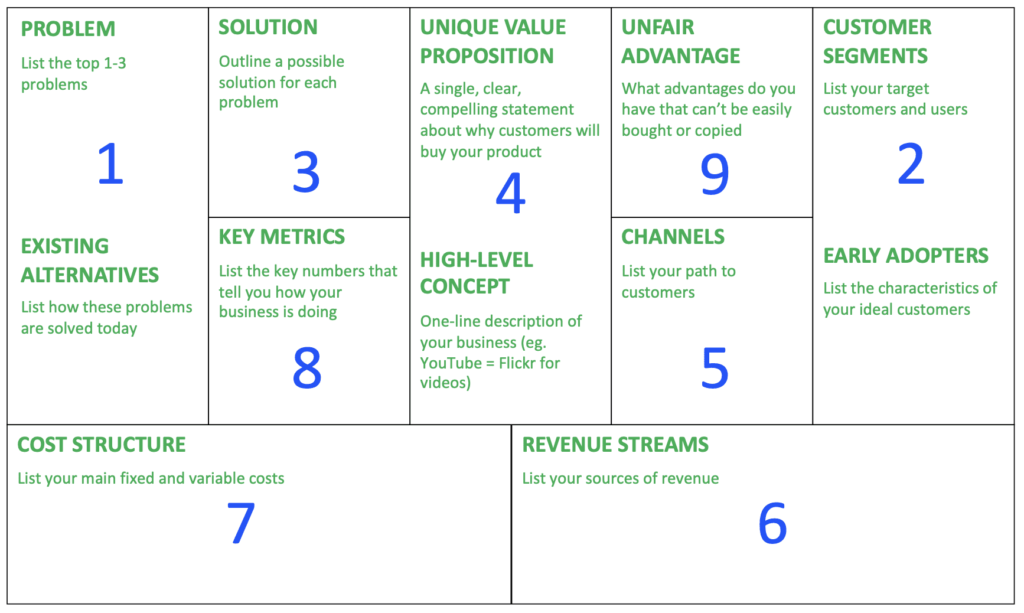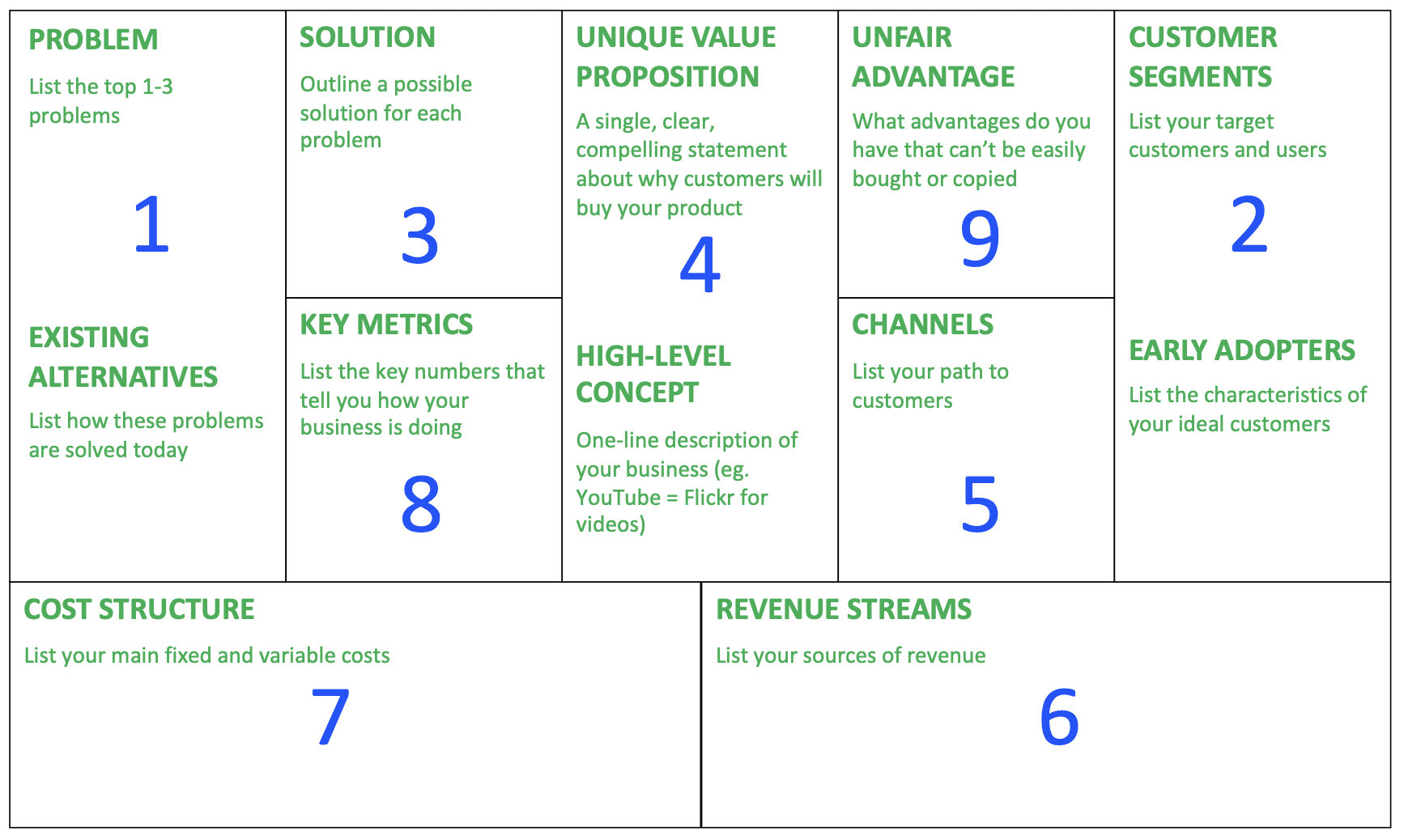 ---
All of these boxes are interconnected, so if you're filling it out, expect to have to go back and forth between boxes, tweaking things until it's a cohesive business story. This is the beauty of the lean canvas – it is designed to be a permanent draft, that should be constantly evolving based on what you learn. From here, the next step is to test everything you've written down in your business model canvas so that you're making evidence-based decisions – not decisions based on assumptions and guesses.
Stay tuned for next week to learn about how you can quickly and cheaply test your ideas!