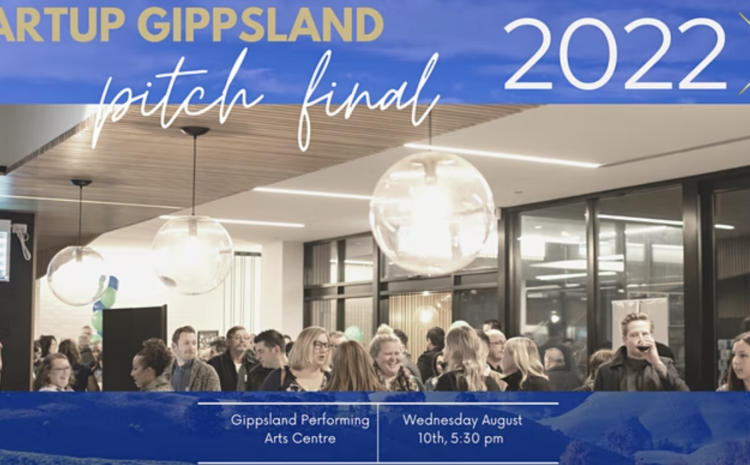 Hear from Startup Gippsland's 2022 Business Igniter cohort as they pitch their startups to experts and the audience.
About this event
Join Startup Gippsland in celebrating our entrepreneurs from the 2022 Business Igniter Program!
We're showcasing the phenomonal journeys of our startup founders, who have spent the past six months developing their businesses with the support of a team of experts and mentors. Now they're ready to launch.
Each startup will be pitching their business to industry experts, economic development teams, and their fellow startup community. You'll also have the chance to hear from our experts directly through an AMA panel, and from an exciting guest speaker (to be announced!)
Whether you're considering starting your own business, want to support our local legends, or are looking to meet industry experts and be the first to find out about the newest Gippsland businesses, this will be an evening you won't want to miss.
There's no cost to enter but bookings are essential, so register now!
Canapes will be available, with drinks supplied at bar prices. For any dietary or accessibility requirements, make sure to fill out the relevant sections on the ticket registration screen.
________________________________________________________________
In less than a decade, Australia's startup ecosystem has become one of the fastest growing globally. But many regional founders struggle to find the networks, support and resources they need to get off the ground, without having to travel to Melbourne. Since its launch in 2019, Startup Gippsland has supported over 150 entrepreneurs, becoming one of the biggest regional startup programs in Australia.